Sketch of clinical phenomenology of the lived experience in the COVID-19 pandemic in Northeastern Brazil
Virginia Moreira

Universidade de Fortaleza
Resumo
The clinical practice in clinical phenomenology, be it psychiatric or psychological, is based on the philosophical inspiration adopted by the clinician. In my case, I see the world ambiguously and Merleau-Ponty is my philosopher of inspiration. Through these lenses, I see the phenomenon I study as a researcher or the way I relate to my patient as a psychotherapist. I also look through these lenses to write this essay about my lived experience in the pandemic of COVID-19 in 2020. COVID-19 reminds us that we are human and vulnerable. Assuming this vulnerability in its full existential meaning can be empowering, considering vulnerability in its intrinsic sense as a place in life with its ethical and political meanings. In the case of the lived experience of the COVID-19 pandemic in northeastern Brazil, contact with vulnerability, in many situations, is confused with precariousness, which has a more social nature. I also mention that the quarantine imposed by the COVID-19 pandemic required us to communicate with our families and work at home exclusively through video and audio on our computers. Under these circumstances, it is worth reflecting on the changes that we are experiencing in our own functioning, in our lived space and lived body. On the other hand, the lack of fluidity in our existential movement in the lived time is concerning as it affects the structural core of the human being and existential continuity. In this context, I finally present some preliminary thoughts about on-online psychotherapy through phenomenological lens.
Downloads
Não há dados estatísticos.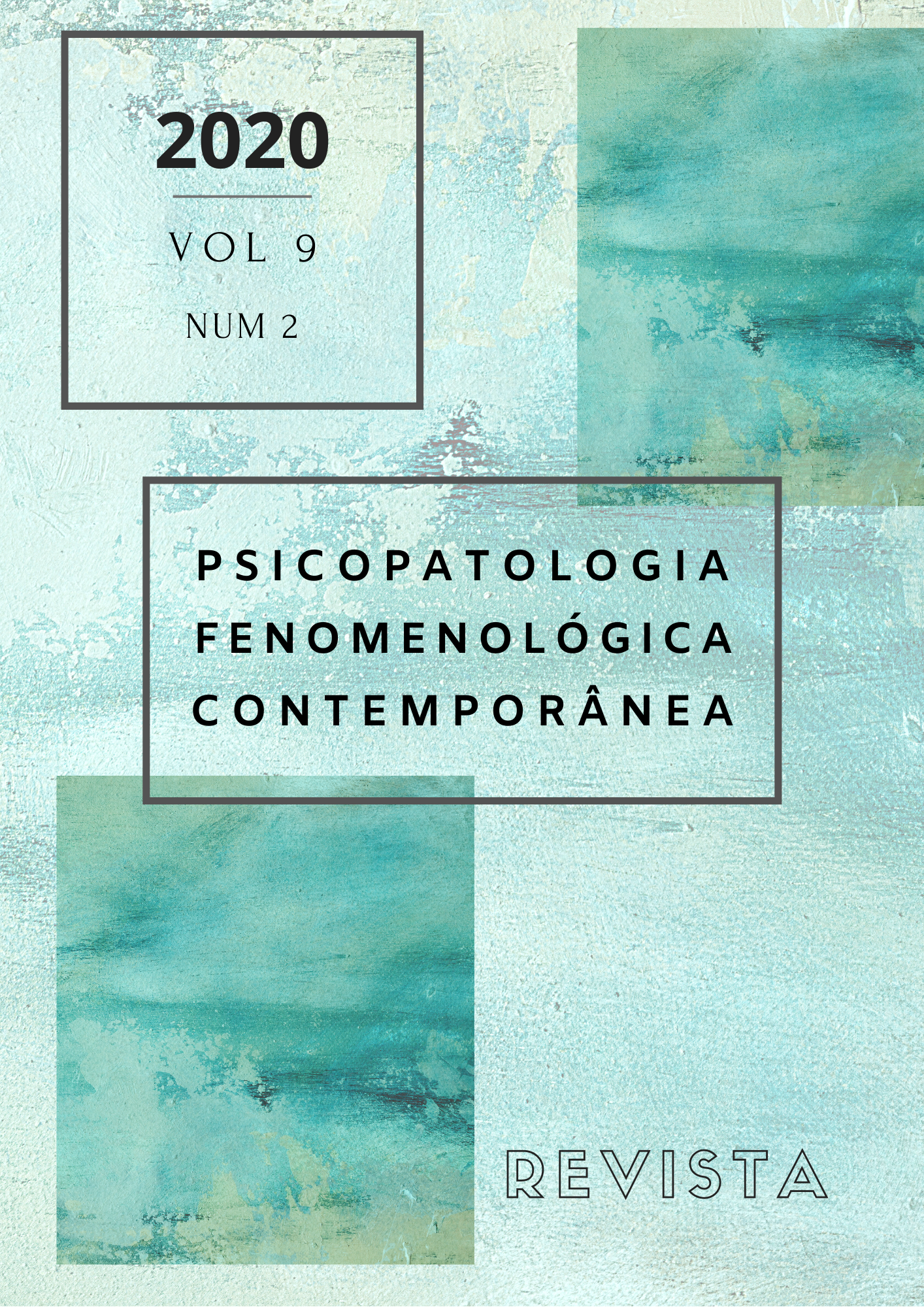 Copyright (c) 2020 Virginia Moreira
This work is licensed under a
Creative Commons Attribution-NonCommercial 4.0 International License
.
Os autores detém os direitos autorais sem restrições, devendo informar a publicação inicial nesta revista, em caso de nova publicação de algum trabalho.